After 11 years on council, Heather Eby believes it's her time to be mayor
Coun. Heather Eby is one of nine candidates running in the Nov. 3 mayoral byelection.Oct 4, 2021 3:45 PM By: Jason G. Antonio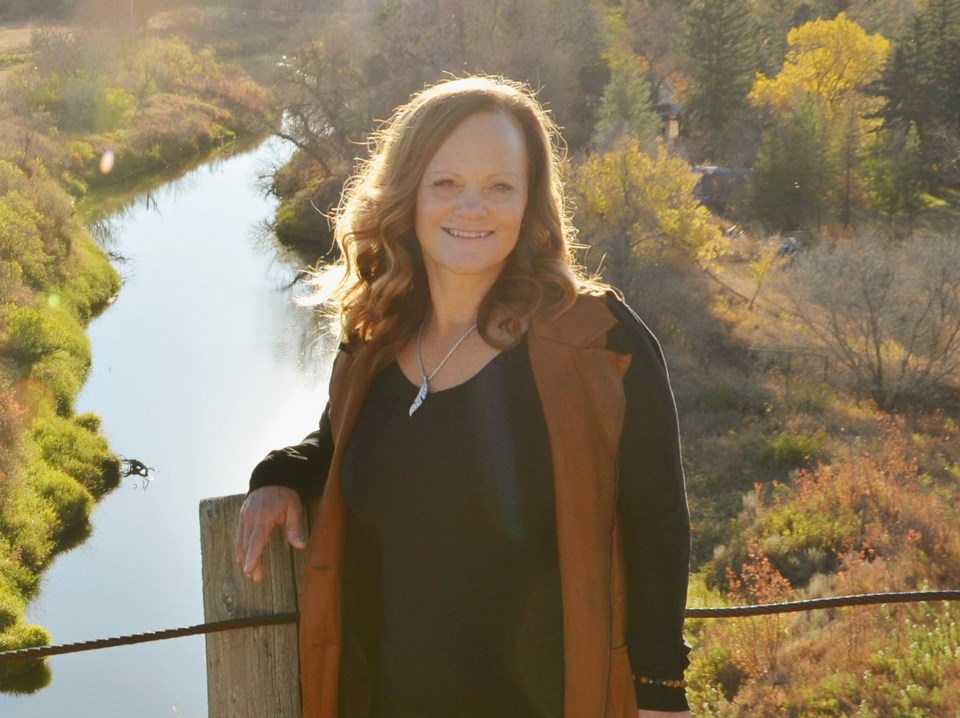 After serving for 11 years on city council, Coun. Heather Eby believes now is the time to run for mayor and help lead the community out of the pandemic.
Eby is currently the second-longest member on council, having first been elected in 2009.
"I really feel that right now, coming out of COVID, our community has a lot of healing to do, and we really need to care for the small, medium and large businesses — especially the medium and small ones — as well as our residents, and all the staff at city hall. Everyone's been through a lot … ," Eby said recently.
"I do believe that every person who's ever been in leadership, mayor or otherwise, is there at the perfect time they're supposed to be there. And I think this is my time. I think I'm the right person to lead the community and to lead council during the three years of coming out of COVID."
'This really was my time'
Eby did not initially think about running for mayor when Fraser Tolmie announced he was seeking federal politics. However, she knew a few councillors were interested and was comfortable with them stepping forward.
"I've got a great life going on right now, and I hadn't really planned on throwing a monkey wrench into my schedule," she said. "But the closer the deadline got, the more I just really felt like maybe this really was my time."
Strengths
Eby pointed to her time on council as one strength, along with the knowledge and experience she acquired under three mayors. Furthermore, she understands how things work at city hall and knows what the mayor does and the limitations that office faces.
Council has built a better relationship and found consensus on many issues since the 2020 municipal election, she said, something she wants to see continue. She believes they have discussed issues respectfully, although she would like to see more debate on topics.
Eby also pointed to her community connections as another strength. She has been a business owner for 28 years while she is always speaking with residents and returning phone calls and emails.
Her No. 1 goal, if elected mayor, would be to answer every email or phone call she receives since that's important to her.
"I've heard that what people really expect and appreciate from someone in leadership is to be heard. (So), I'm promising myself and the community that I will be that mayor," she added.
Priorities
Council has not had much time to tackle some pressing issues since the municipal election last October, Eby said. So, some of the issues on which she campaigned then are still relevant.
One issue is policing and ensuring there are enough officers to handle what's happening in the community, particularly the crystal meth epidemic. Eby is on the Moose Jaw Crystal Meth Strategy Committee and is committed to helping find a solution for that crisis.
Eby wants to continue to rebuild core infrastructure, including the cast iron water main replacement program. Moreover, rehabilitation of the Thunderbird (Fourth Avenue) Viaduct will require at least $16 million. This means council needs to put this project into the capital budget so funding can be secured.
Recreationally, the hockey teams and skating clubs have asked for ice time during the spring and summer since they must leave Moose Jaw to find such ice time. Eby said she is committed to funding this request.
Confidential topics
When asked how she would handle council's frequent in-camera — behind-closed-doors — meetings, Eby replied that people have always accused council of holding "secret meetings." However, she pointed out that secret meetings are different from in-camera confidential meetings, which fall under the Local Authority Freedom of Information and Protection of Privacy Act (LA FOIP).
Even councillors sometimes question why items must be discussed in-camera, a situation that arose recently when members asked city administration about a topic, she continued. Administration quoted the LA FOIP section, which somewhat alleviated the councillor's concerns.
Some issues that must be discussed in-camera include personnel matters and contracts with businesses.
"I would never chair a meeting in-camera, or in secret, or in confidence that was not within the parameters of the Local Authority and Freedom of Information Act. I just wouldn't … ," Eby said, adding she has never attended a secret meeting as a councillor, either.
To resign or not resign
Should Eby — or any other city councillor running in this byelection — be elected mayor, this would trigger another byelection to fill that councillor spot. This issue is a gap in The Cities Act, she noted, a document that council follows.
Based on that act, Eby believes councillors who run for mayor should resign their seats. However, she saw no reason to since neither Coun. Crystal Froese nor Coun. Kim Robinson made that move. Furthermore, she did not want to be seen as a "hero" or "martyr," while if she lost and one of the six non-council candidates won, this would lead to a byelection anyway.
This situation has prompted Eby to consider bringing a motion to a future Saskatchewan Urban Municipalities Association (SUMA) convention to address this issue.
"I do think that triggering a byelection after this will be ridiculous," she added. "I don't like this part of The Cities Act."
The mayoral byelection is Wednesday, Nov. 3.