Eby aims to put decade-plus city council experience to good use
Continuing cast-iron water replacement project, working to attract more business, partnering with police against child exploitation among major plans going forward 2 days ago By: Randy Palmer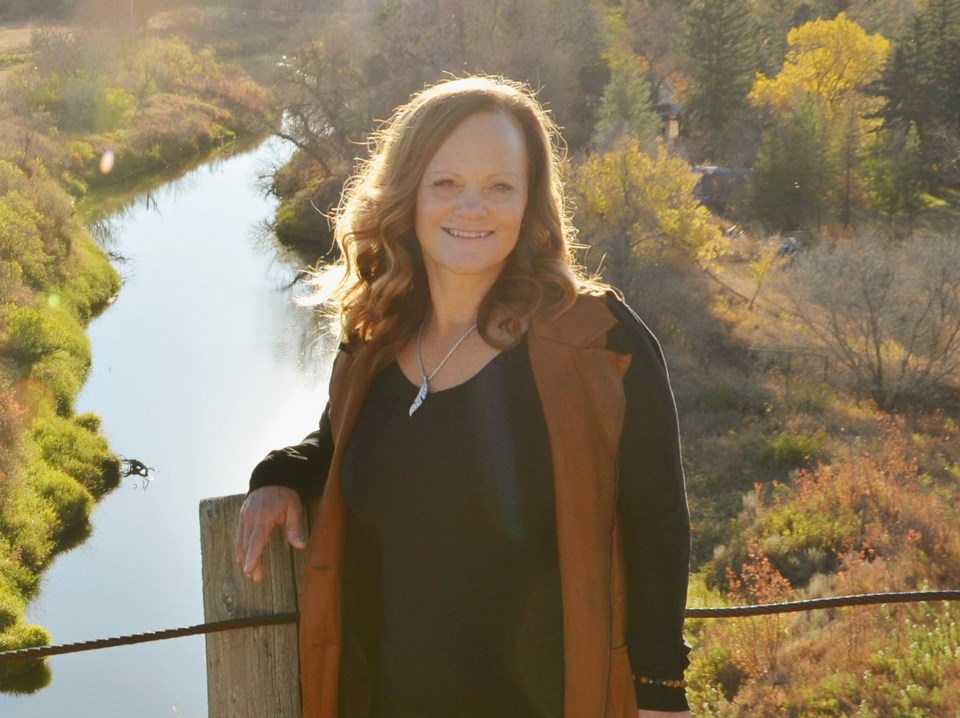 Heather Eby.
With her decade of experience on Moose Jaw city council, Heather Eby has seen plenty of important issues come across her desk. Issues she would like to see worked on and improved as the community moves forward in an uncertain future.
But one on-going project has given her that extra boost to seek a fourth term when voters go to the polls on Nov. 9 — the cast-iron replacement program, which continues to see the oft-breaking water mains throughout the city replaced.
Eby was there in 2016 when the project was in its infancy and has supported it ever since. Her concern is seeing it continue through to completion, with her experience getting things off the ground a major part of her desire to return to council chambers.
"I feel like the further away we've gotten from the big decisions to start the cast-iron water replacement program, the more council is forgetting what a fight it was to get that project going," Eby said.
"I'm just afraid that if there aren't people on council who remember how hard it was to get that going, that it will become easy pickings to pluck out of the budget or to at least decrease the budget on that item. So I really want to be there to remind people that it's a very, very vital project for our community and it needs to continue and even be ramped up if that's any way possible."
Plenty of council history
Eby was first elected to council in 2009, was re-elected in 2012, defeated in 2016 and re-elected again in the by-election to replace the retiring Don Mitchell.
That experience is something few in the city have, and Eby hopes it'll serve as a major reason Moose Javians will support her on election day.
"Ten years on council has given me a lot of insight into the procedures of how things work and how the mechanics of city hall operate," she said. "I have good knowledge of the projects that are ongoing and the things that have happened in the past. Eby has done plenty of work outside council chambers, including the Board of Police Commissioners, the Moose Jaw Public Library Board, the Murals Board, Parks and Rec Advisory Committee, Economic Development Commission and the Wakamow Valley Board.
"My personal strengths are that I relate well to people and can always find a way to work with all kinds of people," she said. "Over the course of my time on council I've had three different mayors and 10 different city councillors and I've always found a way to work with them, and I think that's important because you need to find a way to make good decisions that can stick."
Wakamow Valley subdivision stance
One of those decisions after the current election will undoubtedly involve the Wakamow Valley subdivision. Eby is opposed to the proposed changes to the Official Community Plan that would allow the work to go through, with the fact she lives in the area only a small part of her opposition.
"I'm opposed because of what I see as a drastic liability to the city of Moose Jaw," Eby said. "When we have a big flood, the legal portion might be taken care of, but what about the moral liability? That's the part that always comes back to bite city council and politicians in the butt, the moral responsibility. What if there is a big flood 40 years from now and my grandson is on city council and everyone is saying 'city council 2021, they never should have let that development happen?'
"And it's going to be millions if not tens of millions of dollars to get repair any damage done. So I think it's the moral responsibility and I don't want to leave the future generations in the lurch for that."
Past campaign goals
Eby feels she's managed to fulfill a large portion of her past campaign goals — when it comes to trying to attract new business, the upcoming SaskPower project is a major highlight, one she feels could attract even more commercial ventures to the city. And her plan to see an increase in community safety, reduction in drug-related crime and elimination of child exploitation has moved along, in part through her work with the board of police commissioners.
"That was so key for me, and that's another part of my (current) platform," Eby said. "I will absolutely support the police service going forward to increase strength and add even more resources to especially fight child exploitation. I think it's running rampant in our society and our community and it sickens me, but I have full confidence in our police chief and members of our police service to make those programs more robust. We're going to work towards that."
All told, Eby hopes her character and willingness to fight for what she believes in both in council chambers and behind the scenes will see voters support her once again.
"I'm a person who always does what I say I'm going to do; I'll stand up for what I believe in even though it's not popular," she said. "I think that was evidenced in the 2016 election, I could have backed down from that (LIP cast-iron funding) vote to try and save myself, but I stood up for what I believed in and what I thought was the best thing. "But if I'm on the losing end of a vote; I'll go with the decision that is made by the majority of council and support that wholeheartedly. I'll always stand up for what I believe in even though it's not popular, and I'll never make a decision to gain votes. I'll make a decision on what's best for the community and into the future."
---
Heather Eby platform in the by-election of 2018
dated September 12, 2018; sent by Patrick Boyle on behalf of Heather Eby
Heather Eby filed her nomination papers to seek another term on Moose Jaw City Council during the Oct. 17, 2018 by-election.
Eby previously served two terms on Moose Jaw City Council and now brings a proven record with the most experience of any candidate.
"I will always vote true to my conscience to support the people of this city. I believe in making informed decisions when supported by solid information," said Eby. "I feel like I have so much more to contribute to this city and that we still have the greatest potential in the province."
Eby has a long list of accomplishments during her time on council. A few of the most notable accomplishments include being part of creating curbside recycling, the Cast Iron Replacement Program, building the CPR Dam, completing Diefenbaker Drive and major upgrades to Thatcher Drive and Main Street North and creating a new governance model for the Buffalo Pound Water Treatment Plant. During her time on the Police Commission, Eby was part of the group who hired the current Police Chief, and helped implement community safety initiatives with the police service but knows there are significant challenges ahead.
"Community safety is something we need to focus on as a city," said Eby. "Drug related crime is an emerging issue and I believe we need to support the Police Service more going forward."
Supporting Moose Jaw businesses is another important aspect where Eby believes the city should do more. "To me, bringing in a five year phased in tax break for new businesses in Moose Jaw was just the beginning, we need to do more for our current businesses and attract new ones."
"The constant turnover at city hall is hurting how we operate as a city," said Eby. "I believe Moose Jaw still has a lot of untapped potential whether its business or recreation and I want to be a part of shaping the community's future by being a stable voice at the table."